مضيفة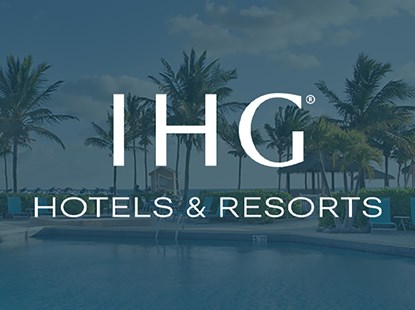 العلامة التجارية للفندق: Six Senses
الموقع: إيطاليا، روما
Hotel: Rome (ROMSS), Piazza di San Marcello, 00187
Job number: 117309
As Hostess, I will fully comprehend the vision of Six Senses to help people reconnect with themselves, others and the world around them and our values of local sensitivity and global sensibility, crafted experiences, emotional hospitality, responsible and caring, fun and quirky and pioneering wellness.
Sustainability, Wellness and Out of the Ordinary experiences are at the core of everything we do at Six Senses. I will safeguard these pillars and ensure full knowledge and active participation of all our brand initiatives.
As Hostess, I will assume full responsibility for the efficient operation in the following:
Ensure that all guests are greeted courteously and attentively.
Revise booking and seating for the shift.
Escort guests to the table and assist in seating and present the menu.
Answer outlet telephone courteously and efficiently as specified in departments standards.
Take order from any food & beverage outlet menus.
Inspect condition and cleanliness of menus and wine list.
Work with an empathetic attitude.
Ensure the prompt and efficient service required by standards.
Ensure all mis-en-place for restaurant service is correctly prepared prior to opening hour of service.
Have a good knowledge of all outlet menus (food and wine) and F&B day to day activities.
Have good knowledge of all F&B outlets opening hours.
Knowledge on menu prices and suggesting upselling when necessary.
Ensure all equipment of the department is kept clean and in good working condition.
Upkeep Six Senses guidelines and standards of service and operation. My performance benchmarks are maintained and exceeded.
Strictly adhere to LQA standards and guest comments
Qualifications
To execute the position of Hostess, I must have the required qualifications, technical skills and experience in a similar role in luxury hotels with proven results and includes the following:
High school diploma or equivalent and at least 1-3 years restaurant experience in a full-service outlet or similar setting.
Hospitality diploma/degree from a recognized hospitality school is preferred.
Alcohol awareness certification and/or food service permit or valid health/food handler card as required by local or state government agency.
Fluent in English and Italian.
Eligible to work in Italy (Only EU passport).
The above is intended to provide an overview of the role and responsibilities for a Hostess at Six Senses Rome. It is not and does not infer that the above is an inclusive and/or exhaustive list of the duties and responsibilities inherent to the position.
Six Senses Rome is an equal opportunity employer. This policy applies to all terms and conditions of employment.
At IHG, we've made a promise. As one of the world's leading hotel groups, we're here to deliver True Hospitality for Good. Making our guests and colleagues feel welcome, cared for, recognised and respected – wherever they are in the world. Want to be part of the journey?
You're about to be the author of this journey that takes you through life's undiscovered passageways, hidden treasures and meaningful experiences.
It's a story unlike any other. Out of the ordinary, one could say. 
A journey across lands and seas, a tale about what it means to connect to the world around us.
Let the journey begin...
Don't quite meet every single requirement, but still believe you'd be a great fit for the job? We'll never know unless you hit the 'Apply' button. Start your journey with us today and let's #GoFurtherTogether.