Experience Supervisor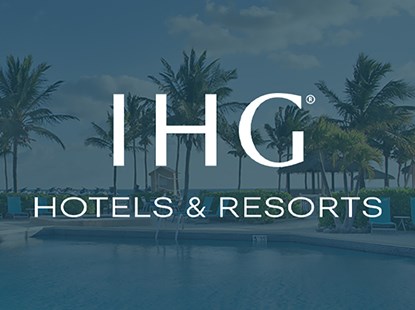 Hotel Brand: Six Senses
Location: India, Fort Barwara
Hotel: Fort Barwara (JAISS), Chauth Ka Barwara, Rajasthan, 322702
Job number: 117304
Duties and Responsibilities 
As Experience Supervisor, I will assume full responsibility for the efficient operation in the following: 
•   Acts as a mentor for rest of Experiences hosts and manages by supervising, guiding and motivating them.  
•   Assists in planning and managing with the Experiences Manager, the successful implementation of departmental and resort training plan.  
•   Monitors and conducts excursions and activities inside and outside of the resort in a safe and efficient manner that provides a high standard of service to the guest.  
•   Provides accurate information about available activities at the resort, gym usage, equipment usage rules and regulations.  
•   Ensures Experiences hosts gives exceptional service to go beyond the expectations of all guests. 
•   Reports any damage or excessive wear for proper replacement of recreation equipment to Experiences Manager.
•   Maintains knowledge of all emergency evacuation drills according to resort policies. 
•   Reports any health or safety hazards to the Experiences Manager. 
•   Upkeep Six Senses guidelines and standards of service and operation. My performance benchmarks are maintained and exceeded. 
•   Strictly adhere to LQA standards and guest comments. 
Qualifications
To execute the position of Experience Supervisor, I must have the required qualifications, technical skills and experience in a similar role in luxury hotels with proven results and includes the following:
High school diploma or equivalent and at least 2 years' experience in a similar hotel operational role. Hospitality diploma/degree from a recognized hospitality school is preferred.
Technical skills include MS Office – Word, Excel, PowerPoint and Outlook. 
Familiar with various hotel systems including POS, PMS and CRM platforms. I have knowledge of hotel/resort and policies regarding guest activities and excursions. I have knowledge on how to swim. I have knowledge and experiences of hospitality operations, including emergency evacuation drills, water sports and recreational facilities.
Fluent in English.
 
The above is intended to provide an overview of the role and responsibilities for an Experience Supervisor at Six Senses Fort Barwara. It is not and does not infer that the above is an inclusive and/or exhaustive list of the duties and responsibilities inherent to the position.
Six Senses Fort Barwara is an equal opportunity employer. This policy applies to all terms and conditions of employment.
 
At IHG, we've made a promise. As one of the world's leading hotel groups, we're here to deliver True Hospitality for Good. Making our guests and colleagues feel welcome, cared for, recognised and respected – wherever they are in the world. Want to be part of the journey?
You're about to be the author of this journey that takes you through life's undiscovered passageways, hidden treasures and meaningful experiences.
It's a story unlike any other. Out of the ordinary, one could say. 
A journey across lands and seas, a tale about what it means to connect to the world around us.
Let the journey begin...
Don't quite meet every single requirement, but still believe you'd be a great fit for the job? We'll never know unless you hit the 'Apply' button. Start your journey with us today and let's #GoFurtherTogether.