Crowne Plaza Hotel Narita Experienced Receptionist クラウンプラザホテル成田 フロント業務経験者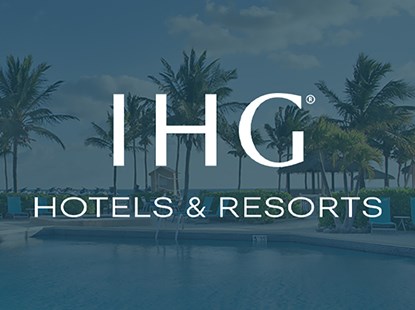 العلامة التجارية للفندق: فنادق & ومنتجعات كراون بلازا
الموقع: اليابان، تشيبا، ناريتا-شي
Hotel: Narita (NARCP), 68 Horinouchi, 286-0107
Job number: 110755
第一印象はたいへん重要です。お客様の心、思い出に残る感動の体験をスタートさせるために、スムーズなサービスオペレーションを実現し、卓越した洞察から優れたサービスを提供し、あらゆるご希望を先読みして、お客様にくつろいでいただける豊かな経験のあるフロントデスク担当を募集しています。
First impressions count. To get our guests' memorable experiences off to an unforgettable start, we're looking for a Front Desk Agent who can make transactions feel seamless, offer exceptional local insights, and anticipate every request to make our guests feel right at home.

あなたの毎日の業務を少しだけ味わってみましょう。
A little taste of your day-to-day:


お客様を温かくお迎えし、お客坂野心、思い出に残る感動の体験をスタートさせる。
IHGリワーズクラブ会員やリピーターのお客様を直接または電話でお迎えする。
宿泊予約業務、受付、管理、お支払いの受け取り
チェックインとチェックアウトのプロセスを迅速かつスピーディーに行う。
お客様のニーズを常に把握し、ご要望を先読みして適切なご提案をすること
請求書の適切な管理からレストランやシグネチャー料理のお薦めまで、お客様により信頼されること 
Every day is different, but you'll mostly be:
● Kicking off truly memorable guest experiences with the warmest of welcomes
● Acknowledging IHG Rewards Club members and returning guests in person or over the phone
● Taking, managing, and receiving payments for guest bookings
● Making the check-in and check-out process feel swift and seamless
● Staying one step of our guests' needs to anticipate requests and offer tailored recommendations
● Being our guests' trusted contact – helping with everything from bill issues to restaurant recommendations

あなたにお願いしたいこと 
What We need from you:
コミュニケーション能力:ゲストは、お困り事やお褒めの言葉など、あなたは親しみやすくあります。
問題解決能力があればその問題をチャンスに変えることができ、すべてのゲストが素晴らしい感動的な思い出を心に残してお帰りになことができます。
現地語(日本語)が流暢であること - 追加の言語スキルがあればさらにあなたの強みを生かした表現ができ最高ですが、必須ではありません
読み書き、基本的な計算、コンピュータのスキルを十分に理解している必要があります。

● Communication skills - guests will need to come to you with concerns as well as compliments, so you'll be easy to talk to 
● Your problem-solving skills will turn issues into opportunities so every guest leaves with great memories 
● Fluency in the local language - extra language skills would be great, but not essential 
● Literate and tech-savvy - you'll need a good grasp of reading, writing, basic maths and computer skills

私たちの期待すること 
What you can expect from us:

私たちは、社員が成功するために必要なものをすべて用意しています。頑張った分だけ報われる給与や制服、最高のトレーニングなど、最高のワークライフを送るためのさまざまな特典です。 
We give our people everything they need to succeed. From a competitive salary that rewards all your hard work to a wide range of benefits designed to help you live your best work life – including a full uniform and some of the best training in the business. 

私たちの使命は、すべての人を歓迎し、違いを認め合い、同僚が全人格を発揮できるような、包括的なチームを作ることです。IHGホテルズ&リゾーツは、人種、肌の色、宗教、性別、性的指向、性自認、国籍、退役軍人としての地位、心身に配慮が必要であることに関係なく、応募者と従業員に雇用機会を平等に提供します。当社は、信頼、サポート、受容の文化を推進しています。異なる背景、経験、視点を常に歓迎します。 
Our mission is to welcome everyone and create inclusive teams where we celebrate difference and encourage colleagues to bring their whole selves to work. IHG Hotels & Resorts provides equal employment opportunities to applicants and employees without regard to race, color, religion, sex, sexual orientation, gender identity, national origin, protected veteran status, or disability. We promote a culture of trust, support, and acceptance. Always welcoming different backgrounds, experiences, and perspectives. 

IHGはチームのすべてのメンバーが、協力的な環境の中で所属し、成長し、違いを生み出すために必要な成長の場、時間を用意しています。IHGは、仕事もプライベートも充実させるためには、気持ちも充実させる必要があると考え、myWellbeingフレームワークを通じて、あなたの健康、ライフスタイル、職場におけるウェルビーイングをサポートすることをお約束します。 
IHG gives every member of the team  the room they need to belong, grow and make a difference in a collaborative environment. We know that to work well, we need to feel well – both inside and outside of work – and through our myWellbeing framework, we are committed to supporting wellbeing in your health, lifestyle, 
and workplace.  

あなたが私たちに所属すれば、あなたは継続的に成長する私たちのグローバルファミリーの一員になれます。 
So, join us and you'll become part of our ever-growing global family.
At IHG, we've made a promise. As one of the world's leading hotel groups, we're here to deliver True Hospitality for Good. Making our guests and colleagues feel welcome, cared for, recognised and respected – wherever they are in the world. Want to be part of the journey?
Join Crowne Plaza one of the largest and best loved premium hotel brands in the world. With more than 420 hotels in diverse locations globally Crowne Plaza is the perfect base to connect on business, pleasure or a blend of both. We've thoughtfully designed our spaces to encourage, support and celebrate great connections. We're also big on meetings and events, a trusted and valued partner for connecting both domestic and global groups alike. 
Our branded service style 'Dare to Connect' is crafted for connection. Designed for humans not nameless guests or colleagues. Still professional but touches guests on an emotional level. Where colleagues take their initiative and use their personality because they make a crucial difference in the guest's experience. The role of every colleague at Crowne Plaza is to create memorable emotional connections and the job of every leader is to create an environment where that can happen. Lets Go Further Together.
Don't quite meet every single requirement, but still believe you'd be a great fit for the job? We'll never know unless you hit the 'Apply' button. Start your journey with us today and let's #GoFurtherTogether.